Armenians as 'slaves' under Ottoman rule?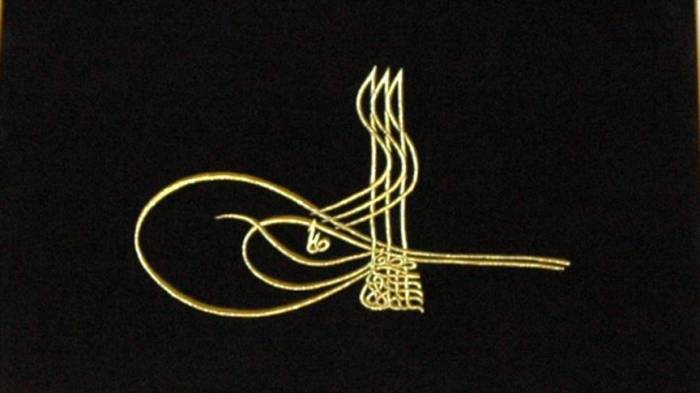 Armenian journalist's comments on Internet give wrong image of Armenians as 'slave' under Ottoman Empire
Emre Solak is a political scientist who graduated from California State University in Long Beach. He has been a journalist and writer for 32 years.

ANKARA
A few days back, I read comments of an Armenian journalist on the Internet that the Armenians under the Ottoman Empire lived as "slaves." Surely, this was only one of the accusations directed against the Ottomans by Armenians…
Objective historians who have studied the Ottoman Empire, based on Ottoman archives, know that the people of Armenian origin in the empire faced no discrimination, racism, prejudice or hate speech. There were no separate restrooms, restaurants, inns, schools which would make the Armenians second class citizens of the empire.
When an ordinary reader looks at the comments of the aforementioned Armenian journalist, they may believe that indeed the Armenians of the Ottoman Empire lived as "slaves," unless this reader has studied Ottoman archives. Nothing can be further from the truth.
Particularly in the 19th century, 29 Armenians were granted the highest military rank of pasha (present-dayequivalent of general). There were 22 Armenian ministers in the Ottoman administration, including the ministers of foreign affairs, finance, treasury, trade and post, with other Armenians holding high positions at the departments in charge of agriculture, economic development, and census. There also were 33 Armenian representatives appointed and elected to the Ottoman Parliament, seven ambassadors, 11 consuls-general and consuls, 11 university professors, and 41 other officials of high rank. (Source: Turkish Ministry of Foreign Affairs).
A quick glance over the list of Armenians in Ottoman bureaucracy is only one proof that the Armenians have never been "slaves" under the Ottoman rule. If the Armenians were "slaves," then they would not have been appointed to important positions in the Ottoman bureaucracy.
Here is a list of the Armenian bureaucrats and civil servants in the late Ottoman era:

MINISTRY OF FOREIGN AFFAIRS:
Gabriel Noradukyan, Minister of Foreign Affairs in 1912-13.
Ohannes Sakiz Pasha, Undersecretary of Minister of Foreign Affairs, 1897-1908.
Artin Dadyan Pasha, Deputy Secretary of State for Foreign Affairs, 1876-1901.
Ohannes Kuyumcuyan, Deputy Undersecretary in the Ministry of Foreign Affairs between 1909 and 1913.
DEPUTY COUNSELLORS ON LEGAL AFFAIRS IN THE MINISTRY OF FOREIGN AFFAIRS:
Edvar Bey Misirli, until 1908.
Hirant Bey Abro, until 1917.
CONSULS AND DIPLOMATS:
Hrant Duz,Messina/Italy.
Hovsep Misakyan Efendi,The Hague/Netherlands.
Ohannes Magakyan Efendi, Deputy Consul/Ozice-Serbia.
Mihran Kavafyan Efendi, Consul General/France. (in 1907 Counsellor – Plenipotentiary/ Belgium).
Sekip Efendi, First Secretary Berlin/Germany.
Harutyun Markaryan Efendi, First Secretary/Belgrade.
Hovsep Azaryan Efendi, Consul General/Malta.
Sarkis Balyan Efendi, Consul Bari/Italy.
Dikran Hunkarbegendiyan, Deputy Consul Odessa/Russia.
Levon Bey Yeremyan, Second Secretary/Paris.
Diran Bey Dadyan, Second Secretary/Brussels.
Levon Bey Yeremyan, Second Secretary/Paris.
Minas Yeram Efendi, Deputy Consul /Zanta.
Ohannes Nafilyan Efendi, Deputy Consul /Tbilisi.
Hrant Bey Noradukyan, Deputy Consul /Galac-Romania.
Arsen Efendi, Deputy Consul/Newcastle/Britain Patras/Greece.
MINISTRY OF THE TREASURY:
Sakiz Ohannes Pasha,Minister, between the years 1897 and 1908.
MINISTRY OF FINANCE:
Agop Kazakyan, Minister, 1885.
MEMBERS OF THE COUNCIL OF STATE, post 1900:
Ilyas Cayan Efendi, President.
Andon Koseyan,Director of Public Accounts.
Duran Bey
Zarah Dilber Efendi
Bedros Zeki Garabetyan
Krikor Hidiryan Efendi
Hrant Asadur Efendi
MINISTRY OF COMMUNICATION:
Osgan Mardikyan, Minister, 1913.
MINISTRY OF INTERNAL AFFAIRS, after 1900:
Ohannes Ferit Efendi, Deputy Governor in Van.
Ohannes Asasyan, Deputy Governor in Elazig.
L. Ayciyan and Ant Billoryan, Deputy Governor in Erzurum.
Harutyun Hamdanyan, Chief of External Correspondence.
MEMBERS OF THE OTTOMAN PARLIAMENT, elected in the 1908 general elections:
Krikor Zohrap
Bedros Hallacyan
Agop Babikyan
Nazaret Dagavaryan
CIVIL SERVANTS:
Sisak Ferit Bey, Director General of the Ottoman Census Administration.
Minas Gamsar, Censor responsible for Armenian newspapers.
Levon Surenyan, Censor responsible for Armenian newspapers.
Bogos Parnasyan, Director General of Press and Information.
Before accusing a past or current government, one should show conscience and avoid slander. When the facts and Ottoman archives prove that the Armenians have never been "slaves" in the Ottoman Empire, it is really unfortunate for an Armenian journalist on the internet to claim the Ottomans treated the citizens of Armenian origin as "slaves." When one considers the above list of prominent Armenian figures, it makes the reader think how unjust and unfair Armenian accusations are toward the Ottomans. Had the Armenians been "slaves" within the Ottoman Empire, they could not have served at some of the most highest positions in the bureaucracy. Trying to portray Armenians as "slaves" and thus "victims" within the Ottoman Empire to garner global support for Armenian claims serves no individual or group but contributes to further tensions between the Turks and Armenians. Only a mutual, objective look at the facts will help erase the tensions and bring the two communities close to each other in the world. After all, Turks and Armenians lived together side by side in the Ottoman Empire for centuries based on respect for each other.

(Opinions expressed in this article are the author's own and do not necessarily reflect the editorial policy of Anadolu Agency.)