Moody's questions Turkish Central Bank independence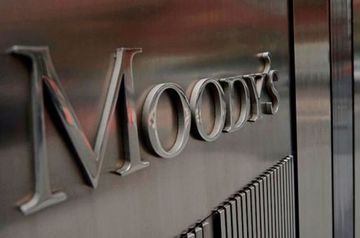 The credit rating agency Moody's on Monday called the erosion of Turkey's foreign currency reserves a credit negative and expressed concern about the central bank's intervention in support of the lira the day before Turkey went to the polls, reported Reuters.
Ahval News reports in its article Moody's questions central bank independence after Turkey props up lira before vote that on the eve of Sunday's local elections, Turkey's central bank used its reserves to halt Turkish lira depreciation. This raised suspicions over the independence of the institution, according to Moody's, which warned that President Recep Tayyip Erdoğan's response to the financial crisis risked renewed capital flight.
"Intervention to support the lira is contrary to the central bank's longstanding policy to allow the exchange rate to float freely and poses renewed questions about the transparency and independence," Moody's said.
Gold and foreign exchange reserves dropped more than $2 billion in the week before the vote, according to a report by Turkey's central bank. "The fall in reserves suggests that the central bank had been intervening in the local foreign exchange market to prop up the lira ahead of municipal elections," the report noted.
Berat Albayrak, Turkey's finance minister and Erdoğan's son in law, had promised to unveil financial reforms after the elections. "This weekend's municipal elections results will likely determine the future path of macroeconomic policy and therefore whether the latest market shock persists or dissipates," the credit rating agency said.
Turkey has been dealing with an economic crisis since August 2018 after the United States imposed sanctions on two Turkish ministers and doubled tariffs on Turkish steel and aluminium imports over the detention of U.S. citizens. Country's central bank has been trying to increase interest rates to stem capital flight, a move that has heightened criticism of Erdoğan who has long railed against high-interest rates.