Flood death toll in Iran reaches 67 as rescue continues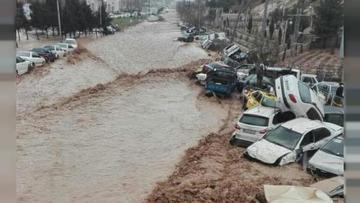 The death toll from spring floods in Iran reached 67 as rescue workers pulled one more body from a river in the northern province of Mazandaran, Tasnim news agency reports.
According to Ahmad Shojaee, the highest number of casualties occurred in the province of Fars with 21 deaths, followed by the western province of Lorestan where 15 people have died.
Record spring rainfall that has battered Iran in the past weeks caused serious flooding in many areas, mainly the provinces of Golestan, Lorestan, Khuzestan, Fars and Ilam, forcing thousands to leave their homes.