Minister: Azerbaijan-Russia trade reached $340m in first two months of 2019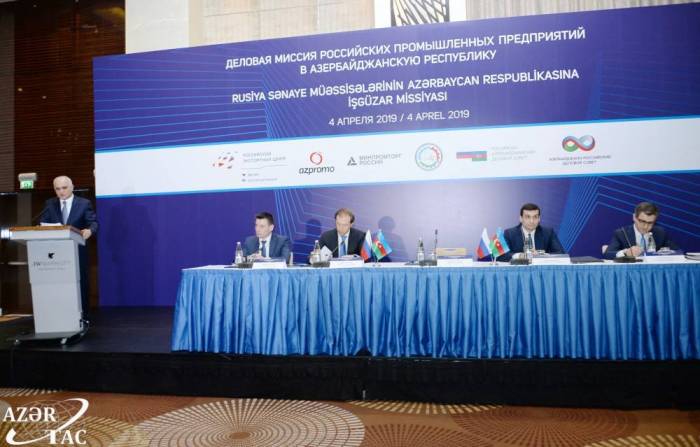 "Trade between Azerbaijan and Russia reached $340 million in the first two months of 2019, a 4-percent growth from the same period of last year," said Azerbaijan`s Minister of Economy Shahin Mustafayev as he addressed Russia-Azerbaijan Cooperation Forum in Baku.
The minister noted that about 700 Russian companies operate in Azerbaijan in a number of fields, including industry, construction, service, banking, ICT, transport, and agriculture.
"Russia has invested $4.4 billion in Azerbaijan`s economy so far, while Azerbaijan has invested $1.2 billion in Russia. Last year trade between Azerbaijan and Russia was up 20% to reach $2.5 billion compared to the same period in 2017," Mustafayev added.